The holiday season is upon us, and with it comes the joy of DIY Christmas decorations. There's a magical allure in creating something beautiful with your own hands, transforming your home into a festive wonderland without breaking the bank. In this article, we delve into the exciting world of DIY Christmas decorations, exploring not just the artistry, but the heartwarming experiences that come with it.
Embracing the Spirit of Christmas
The Importance of Festive Decorations
Festive decorations aren't just about embellishing your living space; they're about capturing the very essence of Christmas. Each ornament tells a story, a tale of tradition, family, and the spirit of giving. From the gleam of baubles to the soft glow of candlelight, every piece holds a memory waiting to be made.
Creating a Warm and Welcoming Atmosphere
A beautifully decorated home goes beyond aesthetics; it creates an atmosphere that envelops you in warmth and nostalgia. The subtle flicker of candlelight, the aroma of freshly baked cookies, and the soft rustle of wrapping paper – these elements combine to form a cocoon of holiday cheer that embraces everyone who enters.
Planning Your DIY Christmas Decorations
Setting a Budget: How Much Can You Spend?
Before diving into the creative process, it's essential to set a budget. Determine how much you can comfortably spend on your DIY endeavors. Remember, creativity knows no bounds; you can craft exquisite pieces without straining your wallet.
Inspiration Hunting: Finding Your Decorating Style
Explore various styles to find the one that resonates with your aesthetic sensibilities. Whether it's rustic charm, minimalist elegance, or eclectic vibrancy, let your creativity flow. Pinterest boards, home décor magazines, and local craft fairs are treasure troves of inspiration waiting to be discovered.
Crafting a Christmas Decorations Shopping List
Once inspired, craft a detailed shopping list. Include everything you need, from ribbons and glue guns to twinkle lights and paint. A well-thought-out list not only keeps you organized but ensures you have all the materials required to bring your creative visions to life.
Deck the Halls: Essential Decorations
Traditional Christmas Tree Ornaments
Start with the heart of your Christmas décor – the tree. Traditional ornaments, passed down through generations, bring a sense of history and nostalgia. Hand-painted glass baubles, delicate angels, and vintage-inspired figurines adorn your tree with timeless elegance.
Whimsical Christmas Tree Ornaments – For Kids Creativity
Materials:
Vibrant craft paper in assorted colors
Sparkling glitter glue in festive shades
Googly eyes for a playful touch
Non-toxic glue for safe crafting
Colorful strings or ribbons for hanging
How to Create:
Cutting Magic: Begin by carefully cutting out tree shapes from the vibrant craft papers. Let your imagination run wild – they can be big, small, or even abstract!
Glittery Marvel: Dive into the world of glitter and glue. Embellish the paper trees with sparkling, swirling patterns. The glitter glue adds a magical touch, making the ornaments shimmer under the Christmas lights.
Googly Eyes Delight: Add a touch of whimsy by gluing on googly eyes. These little eyes bring the ornaments to life, as if the trees are peeking mischievously into the holiday festivities.
Hanging Elegance: Attach a colorful string or ribbon at the top of each ornament. These strings serve as the tree's magical thread, allowing them to hang gracefully on the branches, becoming a part of your Christmas tree's enchanted forest.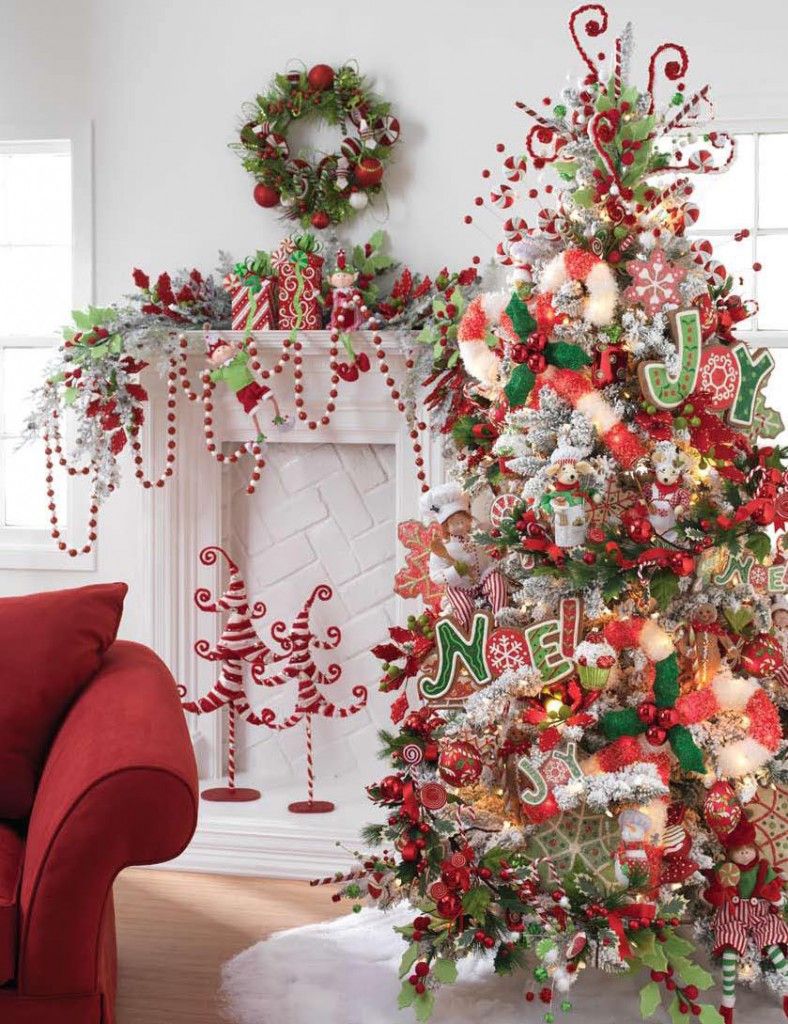 Wreaths and Garlands: Adding a Touch of Nature
Wreaths and garlands, adorned with pinecones, holly, and berries, bring nature's charm indoors. Hung on doors and mantels, they symbolize the eternal cycle of life, adding a touch of organic beauty to your surroundings.
Twinkling Lights: Illuminating Your Home
Twinkling fairy lights, delicately hung along walls and around windows, transform your space into a winter wonderland. Their soft glow casts a magical ambiance, reminiscent of starlit skies on a snowy night.
Stockings and Tree Skirts: A Personalized Touch
Personalize your Christmas stockings and tree skirts with hand-stitched initials or family names. These seemingly small details infuse your décor with sentimental value, turning ordinary items into cherished keepsakes.
Creative and Budget-Friendly DIY Ideas
Handmade Ornaments: Crafting Memories
Gather the family for a delightful ornament-making session. From salt dough creations to intricate origami, crafting ornaments together creates cherished memories that last a lifetime. Each ornament becomes a testament to creativity and togetherness.
Repurposed Decor: Giving Old Items New Life
Repurpose old items into stunning decorations. Vintage teacups become charming candle holders, and worn-out sweaters transform into cozy pillow covers. Embrace the beauty of imperfection and breathe new life into forgotten treasures.
Paper Crafts: Budget-Friendly and Beautiful
Paper crafts offer endless possibilities. Create delicate snowflakes, elegant paper stars, or whimsical garlands from recycled materials. The beauty lies in their simplicity and the limitless scope for creativity.
Mason Jar Magic: Endless Possibilities
Mason jars are a DIY enthusiast's best friend. Fill them with fairy lights for enchanting luminaries, or layer them with colorful ingredients for festive edible gifts. Their versatility knows no bounds, making them a must-have in your DIY arsenal.
Enchanting Mason Jar Lanterns
Materials:
Clear Mason jars with a hint of vintage charm
High-quality acrylic paints in a palette of rich, enchanting colors
Fine-tipped paintbrushes for intricate designs
Warm, golden tea lights or delicate fairy lights for a soft glow
How to Craft:
Painting Wonders: Begin by painting the Mason jars with enchanting designs. Let your creativity flow; it could be swirling snowflakes, mystical constellations, or whimsical woodland creatures. The jars are your canvas for magical tales.
Drying Spells: Allow the painted jars to dry completely. Patience is your magical ingredient here. As the paint dries, it captures the essence of your creativity, preserving the charm of your designs.
Glowing Magic: Once dry, place warm, golden tea lights or delicate fairy lights inside the jars. As you light them, watch as your enchanting designs come to life, casting a soft, mesmerizing glow that fills the room with a magical ambiance.
Nature's Bounty: Incorporating Natural Elements
Incorporate nature's bounty into your décor. Pinecones, dried flowers, and twigs bring an earthy charm to your creations. Adorn wreaths with cinnamon sticks and orange slices, infusing your home with the scents of the season.
The Heart of the Home: Decorating the Kitchen
Festive Table Settings: Creating a Memorable Dining Experience
Set your table with care, using festive tablecloths, elegant dinnerware, and gleaming cutlery. Add a touch of greenery with fresh sprigs of pine and scatter tea lights for a cozy, intimate ambiance. A beautifully set table elevates your holiday dining experience.
DIY Kitchen Decor: From Holiday Aprons to Handmade Pot Holders
Get creative in the kitchen by crafting holiday-themed aprons and pot holders. Sewing cheerful fabric into practical items not only adds a decorative flair but also makes your culinary adventures a festive affair.
Entryway Elegance: Inviting Guests with Style
Create a grand entrance with a welcoming wreath, twinkling lights, and a festive doormat. Incorporate evergreen branches and pinecones into your décor, evoking the enchantment of a winter forest. Your entryway sets the tone for the warmth that awaits inside.
Enchanting Floating Candle Centerpiece
Materials:
Glass vases or jars in various heights
Floating candles
Cranberries or small ornaments
Pine sprigs or holly leaves
Water
How to Make:
Fill the glass vases or jars with water, leaving some space at the top.
Add a handful of cranberries or small ornaments into each vase, creating a colorful base.
Place a floating candle on top of the water surface in each vase.
Intertwine pine sprigs or holly leaves around the vases for a touch of natural elegance.
Light the candles, and watch as the flickering flames dance among the cranberries, creating a magical ambiance in your home.
Bathroom Beautification: Small Changes, Big Impact
Even the smallest spaces can exude holiday cheer. Hang delicate snowflake ornaments from the shower curtain rings, or place scented candles on the bathroom counter. Simple touches create a serene atmosphere, allowing you to indulge in a moment of relaxation amid the holiday hustle.
Bedroom Bliss: Cozy Retreats for the Holiday Season
Turn your bedroom into a cozy retreat with soft throws, plump cushions, and warm fairy lights. Drape garlands adorned with miniature baubles along the headboard and place scented sachets in the drawers. Your bedroom becomes a haven of tranquility, enveloping you in the magic of the season.
Cozy Knitted Pillow Covers
Materials:
Knitted fabric in festive colors (or pre-made knitted pillow covers)
Faux fur trim or pom-poms
Pillow inserts
Sewing kit or fabric glue
How to Make:
Cut the knitted fabric into pillow cover sizes or use pre-made knitted pillow covers.
Sew or glue faux fur trim or pom-poms around the edges of the pillow covers for a touch of coziness.
Insert pillow inserts into the covers, fluffing them up for a plush look.
Place these festive, knitted pillow covers on your bed for a warm and inviting atmosphere.
The Joy of Crafting Together
Family-Friendly DIY Projects: Involving Kids and Loved Ones
Gather your loved ones for family-friendly DIY projects. Children can create paper snowflakes and handprint ornaments, while adults craft intricate wreaths and personalized stockings. These shared experiences not only enhance your decorations but also create lasting bonds and cherished memories.
DIY Christmas Decorations Parties: Sharing Ideas and Laughter
Host a DIY Christmas decorations party with friends and neighbors. Share ideas, swap materials, and revel in the collective creativity. Laughter fills the air as everyone embarks on their creative journeys, leaving with newfound inspiration and a sense of camaraderie.
Conclusion
In the enchanting realm of DIY Christmas decorations, more than mere ornaments adorn your home – it becomes a canvas for creativity, a testament to cherished moments, and a reflection of the love that fills your heart. Embrace the joy of transforming your home this holiday season. Start your DIY Christmas decorations journey today, and let the magic of creation envelop you and your loved ones
in the spirit of Christmas. Happy decorating!