High Pressure 8-Mode Handheld Shower Head – Anti-Clog Nozzles
$34.99
Brand : Hotel Spa
Style: High Pressure 6-mode Handheld Shower Head
Shape: Round
Material: Premium Chrome Plated Premium ABS, Stainless Steel Shower Hose
Finish Type: Premium Chrome
Description
Best High Pressure Handheld Shower Head With Built-In Power Wash To Clean Tub, Tile & Pets, Extra Long 6 Ft.
Best high pressure handheld shower head with a revolutionary advanced 8-setting 5-zone Powerhead.  A self-clean Anti-clog Nozzles that prevent accumulation of grime inside. As opposed to other shower nozzles, which over time clog and decrease water pressure.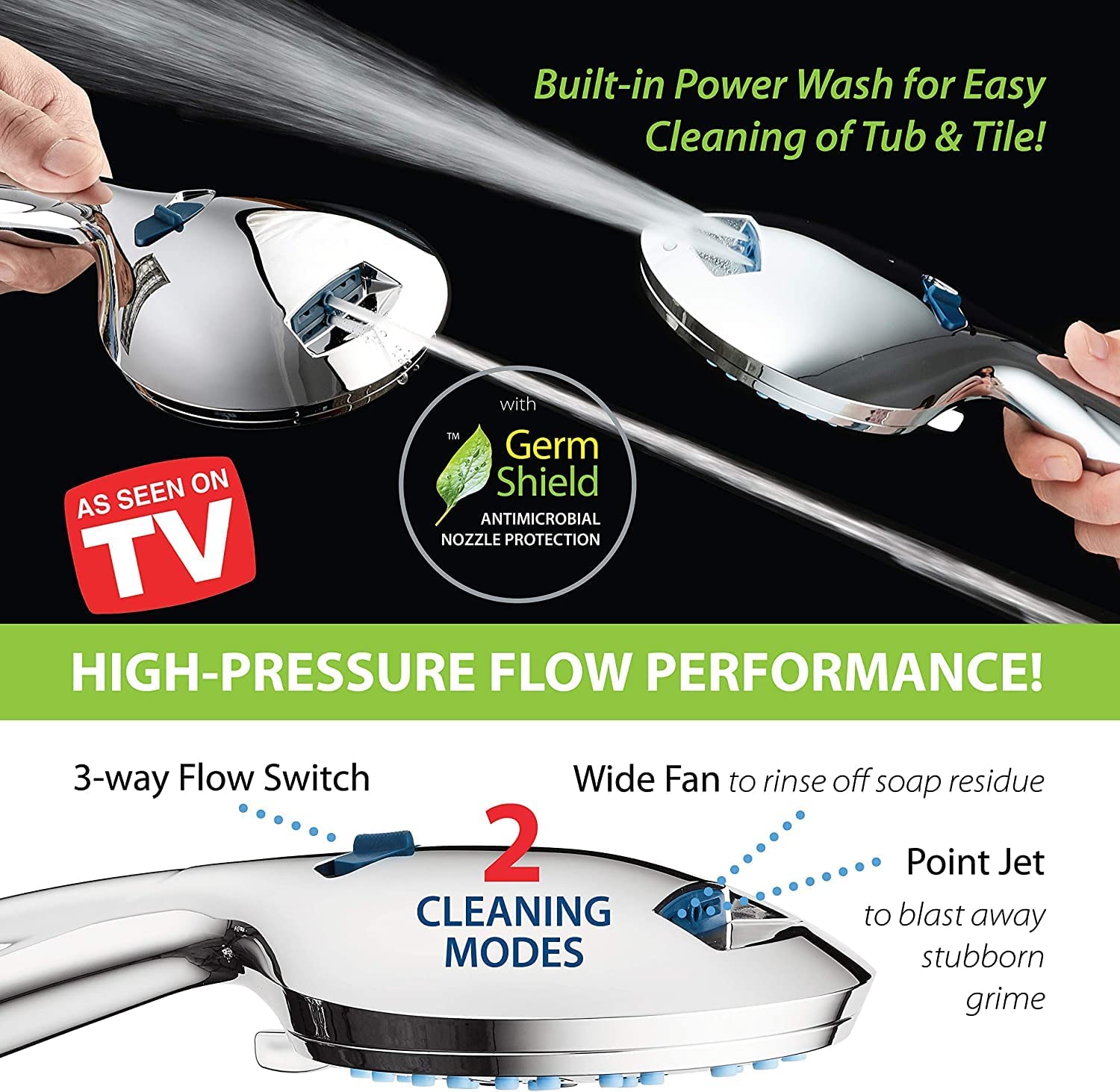 Best High Pressure Handheld Shower Head With Pure Clean Protection
The Shower head specially designed with a cutting edge technology to constantly fight against infested water residue molecules.
The protection is 100% safe and effective for the life of the product and can never wear off
The shower head is also ideal for giving your pet a pleasant bath because it sprays water so delicately that it won't hurt them. Simply adjust the water pressure on your faucet to match the length and density of your dog's fur.
Extra-long 72-inch Heavy-duty Stainless Steel Hose, Angle-adjustable Overhead Bracket, and an extra Low-reach Wall Bracket that attaches fast and firmly on any surface with power adhesive back provide you with increased mobility and reach.
The shower head is your comprehensive shower care system, improving shower hygiene and creating a cleaner shower environment for you and your entire family. It is ideal for child care, senior care, pet care, bathing, and cleaning applications.